US 36 Raceway Circle Track Pictures
*Click here to E-mail pictures you would like to see on the site!
(click to enlarge)
6/14/2013 Budweiser Sprint Car Shootout
Thanks to: Ken Simon

Jake Martins, winner of the Bud Shootout

Cornell and Dover battle throughout the feature

#48, Jake Martins finally passes Cody Baker and goes on to win the feature
Thanks to: Matt Hoover
Misc. 2011 Season Photos
Thanks to: Tim Passmore
POWRi Midgets on 7/31/2011
Thanks to: Chris Hale
Budweiser Shootout on 6-18-2010

Thanks to: Photography by Shelly Payne
Recent Pictures: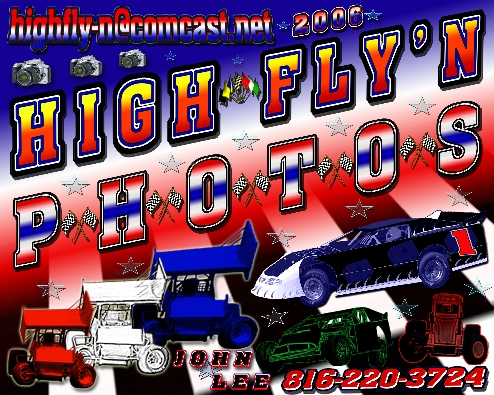 Thanks to John Lee (High Fly-n), for all the great pictures!
Some of the US 36 Raceway Winged Sprint Racers:

*If you would like to be recognized as an official Winged Sprint Racer at US 36 Raceway, click here to send an E-mail with your picture and driver name!
Thanks to Chris Hale for the great pictures!

Phillip Heavelow

Marty Percvich
Miscellaneous Digital Race Shots:
Other US 36 Raceway Shots:

Infield to Grand Stands & Tower